What Is Ebay Global Shipping Program?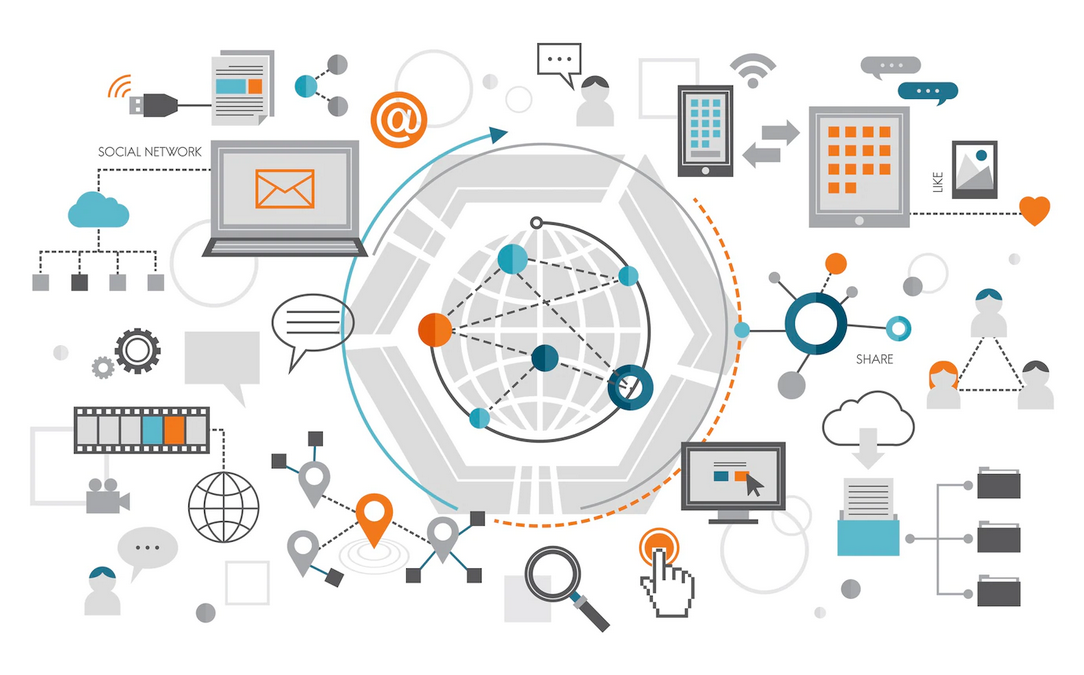 eBay International Shipping Program
eBay aims to help sellers take advantage of international commerce. By reducing the time and complexity of shipping overseas, sellers who would otherwise be reluctant to sell internationally can get started very easily. The Global Shipping Program makes international shipping more efficient.
The GSP is very convenient for sellers. There are no customs forms to fill out, duties or taxes to calculate, or international deliveries to organize. If their items are lost or damaged on the international part of their journey, they are still guaranteed five stars for shipping time and protected from negative feedback, but they are not guaranteed five stars for shipping time.
The GSP does not always work as it should. The delivery time frames can be longer than expected, and sellers have reported poor handling of disputes by eBay support reps who seem to have not been well trained on the program. If you want to use GSP as an outsourcing service to reduce the hassle of shipping internationally, it is less likely to increase international sales.
If your products become more expensive under the new rules, sales might decrease. You would have to consider the impact on sales against the time and effort saved. Larger and higher-value items that are expensive to ship and tend to attract import charges are more likely to be competitively priced for buyers under the GSP.
Small, low-value items are likely to have excessive shipping and import charges, which can put buyers off. The seller can arrange shipping with an international carrier like FedEx,UPS,DHL or TNT and then send the label and documentation to the buyer. The buyer can return the item without paying for shipping.
Cancellation of Global Shipping Programs
There are no fees due upon delivery. All charges are covered up front, and you can track the progress of your item until it arrives at your door. After you complete your purchase, you can sit back and relax until your item arrives.
If a cancellation request is made before the item is received at the US Shipping Center, it is possible to get a refund of the program fees. You can't get a refund of international shipping and import charges if you received a GSP item at the US Shipping Center. It can take up to 10 days for a refund to be returned to your account, so please be aware.
If you haven't received your refund by 10 days, please contact eBay Customer Service. If there is an issue with the last mile carrier, you should contact them directly. If they have left a delivery notification or contacted you by other means, you should try to contact them using the information they provided.
If you have questions about the ability of the last mile carrier to deliver the item, or if you are unsuccessful in contacting them directly, you can contact eBay Customer Service. eBay Customer Service can be reached by the last mile carrier to settle the matter on your behalf. The eBay Money Back Guarantee or the PayPal Purchase Protection program can be used to cover the cost of lost or damaged items if a GSP item is lost or damaged after it reaches the Global Shipping Center.
eBay's Global Shipping Program
The Global Shipping Program is simple and free. The Global Shipping Program automatically includes eligible listings. The items are listed and the seller ships the item to a US shipping center when a buyer makes a purchase.
USPS Priority International Mail is sent when everything is shipped within the GSP. The lowest price for an international package is $35. The process of shipping everything the same class streamlines it for eBay, but it isn't the best price for international customers.
Priority International comes with insurance, so eBay is probably using it. USPS can't track packages outside of the USA. If a package is lost or misdirected, the seller can file an insurance claim and be reimbursed so that they can give a refund to the buyer.
The customs fees are a disadvantage of eBay's Global Shipping Program. Each country has its own customs rules. eBay charges a flat customs fee on all items, rather than researching every item that is shipped out of the USA and into another country.
Customs fees are not required many times. eBay charges customs fees on all items shipped. International customers have commented on message boards and on Facebook groups that eBay's GSP makes items more expensive than a seller shipping direct.
TrackYourParcel.eu: A Global Shipping Program for Electronics and Personal Goods
If your tracking number begins with UPA, UPBE, then you can use the Global Shipping Program to track the package up to your door. It is easy to track your packages when they travel from Indiana to the GSP headquarters in Kentucky with regular updates from the USPS. Things got a little more difficult once it left the land of the free.
TrackYourParcel.eu is a mail forwarding company that subcontracts delivery to local delivery service in different countries. You can find a new tracking number on TrackYourParcel.eu. Pierre Omidyar founded eBay in 1995 and it became a success story against the backdrop of the bubble dot-com.
eBay has operations in 30 countries and is a multi-billion dollar business. The company manages eBay.com, an online auction and a shopping site where people and companies buy and sell a wide variety of goods and services around the world. Services and intangible assets can be sold.
The GSP is not responsible for the tracking of a product
When the item is actually shipped, you should be sent a tracking number. Sometimes they use the USPS and sometimes a courier. You don't know how it is being shipped until you get the tracking number.
The shipping was not done by the GSP. USPS labels are paid for online using a Pitney Bowes app, no connection to the GSP, and it is another aspect of the business of Pitney Bowes. There is no need for one as the money is paid in advance.
The high import tax threshold Australia enjoys made items sent as yours not charged again for import taxes. Some buyers are complaining of the slow transit times and confusing tracking, they come to the boards to complain. There is a
Can I Order a Product From eBay Directly?
It doesn't hurt to ask if the seller will ship directly to you, at least it will come direct, and not have to go through the hoops that are set up by ebay. Which is a complete failure. That is not possible.
How to use GSP effectively?
If a seller doesn't know how to use GSP effectively, the cost will be higher than sending direct. Many sellers don't know that filling the weight and dimensions field in the advanced listing form will cause the price of the product to be much higher than it is. Many sellers don't know that filling the weight and dimensions field in the advanced listing form will cause the price of the product to be much higher than it is. The other benefits are less time spent filling in boxes to cover all eventualities, no FVF or Paypal fees to pay on the international leg of the P&P, and no need to make claims to couriers or RM - if it gets lost or damaged, it's GSP's responsibility
Shipping on eBay
Many new and established sellers are intimidated by shipping internationally on eBay, but it's not much different than shipping domestically. The package's journey takes a bit longer because there are a few more rules to understand. You are not obligated to use eBay's program to help with the process.
All items are shipped through USPS priority mail with insurance if you are shipping through eBay's Global Shipping Program. If you don't use the Global Shipping Program, you can self-insure through one of many third-party companies. The insurance costs are usually $1 per every $50 of the item's value.
International Delivery: A Promising Approach
International delivery can be more expensive than buying from a seller in your own country, so make sure to check out the shipping rates when purchasing items located overseas. You will have to pay the tax on your purchase. Before you go to checkout, contact the seller if you have any questions about postage.
eBay: A System of Fees for Services, Features and Revenue
eBay has a system of fees for services, listing features, and final value fees that generate revenue. The US-based eBay.com charges an insert fee of $0.35 for a basic listing. The final value fee is 10% of the total amount of the sale, which is the price and shipping charges.
Business registered customers can get reduced final value fees. Other eBay websites have different cost charges. eBay has expanded to over two dozen countries, including China and India.
Taiwan and Japan have failed international expansion, as did New Zealand. eBay failed in China due to competition from Taobao. eBay shut down its Chinese site in 2007.
eBay's operations in India came to a halt after it sold its India operations to the country's largest online retailer, Flipkart. eBay has attracted interest from economists who have used it to compare aspects of buying and selling behavior, auction formats, and other findings from previous studies. Millions of items are listed, bought, or sold on eBay.
eBay broke into the industrial surplus business in 2006 with the launch of its Business & Industrial category. Anything can be auctioned on the site if it is legal and not illegal, and if it is not illegal and not restricted. IBM sells their newest products and services on eBay using competitive auctions and fixed-priced storefronts.
Arrival time for the cosmological mission: I. The arrival of goods in Europe and beyond
The items arrive within the EU and non-EU destinations in a few days. Parcels can take a little longer, but they can be sent via the Global Shipping Programme, which helps to minimize delays at customs.
One piece delivery to the UK depot
If you get the item to the UK depot in one piece, it's not a problem. You can use both if you choose the countries and enter the postage cost for those you want to ship to. If you leave blank any other countries, they will be charged a postage cost via the GSP.
Source and more reading about what is ebay global shipping program: