What Is Sports Management Degree?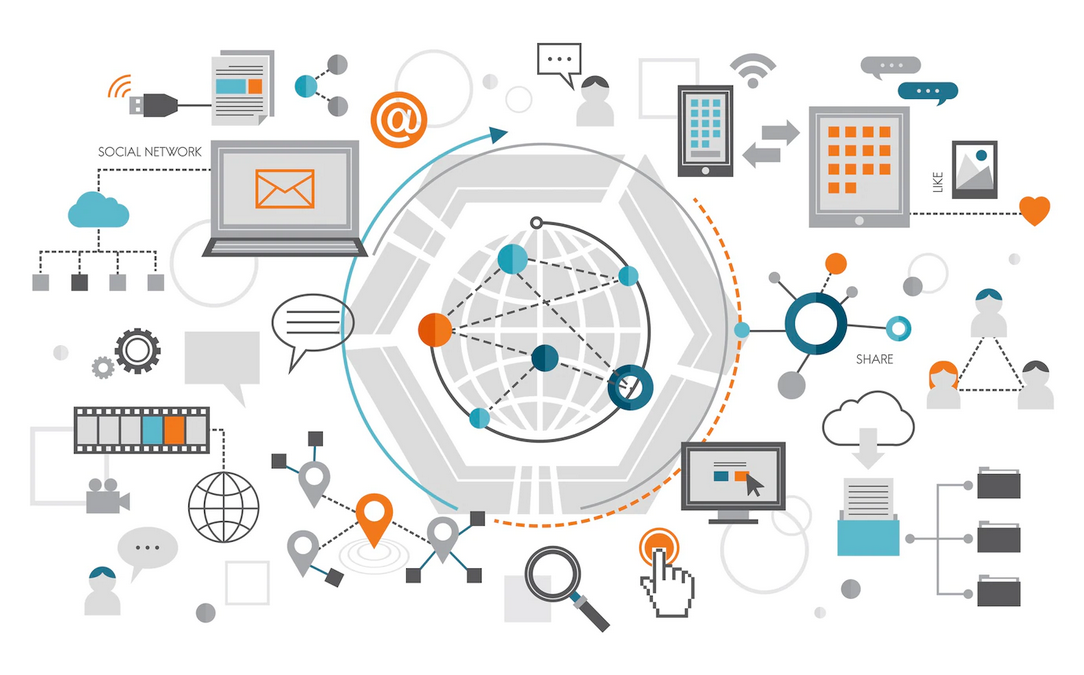 Sports Management Degree: A Great Option for a Career in Sports Business
Are you considering a career in sports management? A sports management degree can help you get the job of your dreams, whether you want to be a sports agent, facilities manager, or something else entirely. A sports management degree is a training program for people who want to become involved in the planning, organizing, managing, and budgeting of sports or physical activities.
Some people who work in sports management work with athletes. Others might head up nonprofits. All jobs in sports management center are to enable sports to be played safely and successfully.
People who work in sports management are more concerned with the business side of sporting activities than the athletes. Accounting, communications, management, and other business classes are all found in many sports management degree classes. If you know that you want to work in sports management, you can get a sports management degree and gain the internship or work experience you need to get a job after graduation.
You can get an internship in sports management programs, which will help you get a full-time job later. A business degree might not be the same as a degree in other fields. If you want to pursue a career in sports business, a sports management degree is a great option.
You can get a degree in sports management and work in a variety of jobs. There are many sports management jobs available. If you're interested in different types of business, you'll better off pursuing a general business degree.
Sports Management Degrees
Principles of management, economics, financial accounting, and general psychology are some of the core classes required to pursue a sports management degree. Sports management students take humanities, statistics, public speaking and introduction to sports management classes by the end of the fourth semester. Business finance, sport and society, sport facility design and management, principles of marketing, ethical issues in sport, sport and business finance, legal issue in sport and physical activity and sport marketing are some of the classes that sports management students take after the fourth semester.
Some of the best colleges give internship to sports management firms. After graduating from a sports management degree, students can go on to have a variety of careers. The sports management program graduates can choose from a number of career options, including athletic trainer, college athletic administrator, player or coach agent, operations manager, team marketer, athletic team manager, or the coach, ticket sales specialist, a director of communications or even a sports event planner.
Some students choose careers that are related to sports and fitness. Many professionals believe that an internship can be very helpful in establishing a career in competitive sports. Students who earn a sports management degree can get front office positions with professional sports teams.
Business Degrees in Sports Management
You can choose from marketing, facilities management, event planning or any number of sports management careers. A master's in sport management can help you get there. It connects you with alumni who work for sports organizations around the country, from pro franchises to amateur athletic organizations. Those who are just starting out, working professionals who want to move up, and those who are ready for a career change can all benefit from the business degree.
The average salary for sports management professionals is over $50,000 a year. Sports management degree salaries can be as high as the available careers in sports management. The field of sports management has different salaries depending on the region.
A sports management degree can prepare you for a variety of positions in the athletics industry. You can work in any space you want. There are many options for business operations and event planning.
Students' Attention to their Degree
If students pay attention to their degree, they can easily pursue higher degrees. The graduation program introduces students to how they differ from each other. Students can learn about administration and management at the masters and the PhD level.
Business Degrees
A business degree is a degree that teaches you about economics and management of a business. It takes four years to complete and is available at most major universities. Accounting, economics, entrepreneurship, finance, management, marketing and international business are some of the common concentrations in the field.
A business degree can lead to many different jobs. Depending on your degree, you can find employment in a variety of fields. Some students become professors while others work in various industries.
Sports management degrees are the same. Depending on the school you are attending, you can find employment in a variety of departments. You can find a lot of positions athletic training schools where you can help rehabilitate athletes or teach them how to play their sport correctly.
You could also be hired to work for a team that runs a sporting event. Business degrees can be changed. Business majors can get entry level positions at companies.
Those who get further education in the field can move up to management positions that involve more responsibility and pay. Business degrees are usually taught in a classroom setting, with students sitting at desks and looking at professors. The professor is usually at the front of the class when they give the lectures.
Accreditation of Online Education Programs in Sports Management
The best way to think of your associate's degree is as a stepping stone to your future education and career. The programs in associate's degree programs cover the basics of physical education, coaching, management, and business ethics. The business side of sports management is what the Associate of Business Science degree focuses on.
The sports management certificate is the most popular of the certifications available, and the graduate certificate in sports management is a way to improve your skills and professional credentials. An accredited program is important for online education programs as it ensures that sports management courses and professors maintain high quality standards. If their program is accredited, students may be eligible for financial aid.
An accreditation shows that an institution or program is committed to meeting the standards set forth by an agency and that it is willing to seek ways to improve the quality of education and training provided. There are two types of accreditation. The ratio should become smaller as you progress in your education and field of specialty.
Online Sports Management Degrees
Sports management focuses on the business aspects of sports. Finance, law, ethics, and administration are some of the topics covered in sports management bachelor's programs. Professionals are often tasked with facility operations.
Many occupations that students can pursue after earning a sports management degree offer good salaries. Financial analysts and marketing managers make a median annual salary of over $135,900. There are many factors to consider when choosing a sports management program.
You should first consider the available classes and concentrations of the program. Some programs teach more business courses to prepare you for administration and marketing roles, while others teach more about athletic development to better prepare you for coaching and scouting positions. Cost and program type are important factors.
Students who need to raise families or work full time can get an online degree in sports management. Sports management graduates can pursue professional certifications. Career advancement opportunities and increased wages can be achieved by certifications in a specialized area, such as coaching or administration, which are not required for most entry-level positions.
Sports Managers
Sports managers are responsible for a lot of things. Sports managers are the glue that ties the athletes to the organization. There are a lot of reasons you could be interested in sports management.
Sports management careers allow you to take charge of team operations, whether you are a past or current athlete or just a fan of a particular sport. You will have the opportunity to run organizations, fulfill projects, manage team leadership, and pursue victory on and off the field of play. As a sports manager, you have to know a lot of fields like law, accounting, taxation, and more.
Students who are pursuing a sports management degree will take a wide range of classes to better understand the industry. People need to understand more than sports and health. The top sports management degree programs will make it easier for people to understand how to use the latest marketing and technology techniques and how to manage sports.
Sports is just as much a marketing event as it is a scheduling event. There are a variety of jobs that can be found with a sports management degree. Some people go on to lead community and after-school sports programs.
People will go on to work in high schools or colleges for academic services. Other options include working for professional sporting groups. There are even fitness and health focused jobs for people who want to work with athletes.
The sports management industry is thriving despite being competitive. Billions of dollars are pulled in by professional sporting groups. There are many sports related careers, from professional to community.
The Foundation Year at the University of Singapore
Sport is a global and expanding industry that is open to all stakeholders, and offers an exciting opportunity for graduates that understand the sports industry. 1. The research skills strand of the degree can give you the academic skills to engage independent research and study and allow you to experience practical sport management in your degree.
A placement is a great way to improve your skills, gain experience in the workplace, and find out if a job is right for you. The basis of the application is usually what gets the applicants selected. If applicants are offered a place, they will be invited to visit the department to see what it is like to be a student and to get a sense of what it is like to be a student.
The Foundation Year at the University is for international students who have completed 12 years of school education. If you are considering taking the Foundation programme, please contact the International Office to make sure it is acceptable for entry. Students with A Level or IB qualifications will be considered for direct entry to undergraduate degree courses.
The prospectus for specific course requirements is available here. The country requirements for USA can be found under the requirements for American SATs. A suitable Foundation Year is required for students taking the Apolytirion without additional A Levels.
If you are considering taking the Foundation programme at the university, please contact the International Office to make sure it is acceptable for entry. Students who have applied to the course they are studying for and have studied it will be considered for first year entry on a case by case basis. The typical offers for students with Singapore A Levels are usually between the grades of AA and BBC, but offers are usually one grade lower than the A Level requirement in the undergraduate prospectus due to the comparative difficulty.
Campbellsville University
Campbellsville University is accredited by the Southern Association of Colleges and Schools Commission Colleges to award degrees. Call the Commission Colleges at 1866 Southern Lane, Decatur, Georgia 30033-4097 if you have questions about the status of Campbellsville University.
The SAT Calculus in the Standard Model
You will have to choose between the two options to graduate. During your final semester, interns are usually done. Students who want to enroll in the required Sport Management internship in Spring 2020 should contact Tolga Ozyurtcu.
Sports Management: A Master of Science in Sport
A sports manager is responsible for scheduling and organization their clients. Sports managers are hired by athletes. A sports manager does not negotiate contracts for their clients.
They make sure that their clients are receiving the proper training, nutrition, and personal attention that will allow them to perform to the fullest extent of their abilities. The specific duties of a sports manager will vary depending on the needs of their clientele. You can become a corporate sponsorship director, general manager, or sports administrator if you earn a Master of Science in Sports Management.
If you are interested in pursuing a degree in research or teaching, then you may want to consider a doctorate degree. Public relations, broadcasting, physical therapy, and medicine are some of the things you can focus on in sports. Human resources, accounting, finance, and business administration are some of the areas you can work in.
Source and more reading about what is sports management degree: