What Is Linkedin And How Does It Work?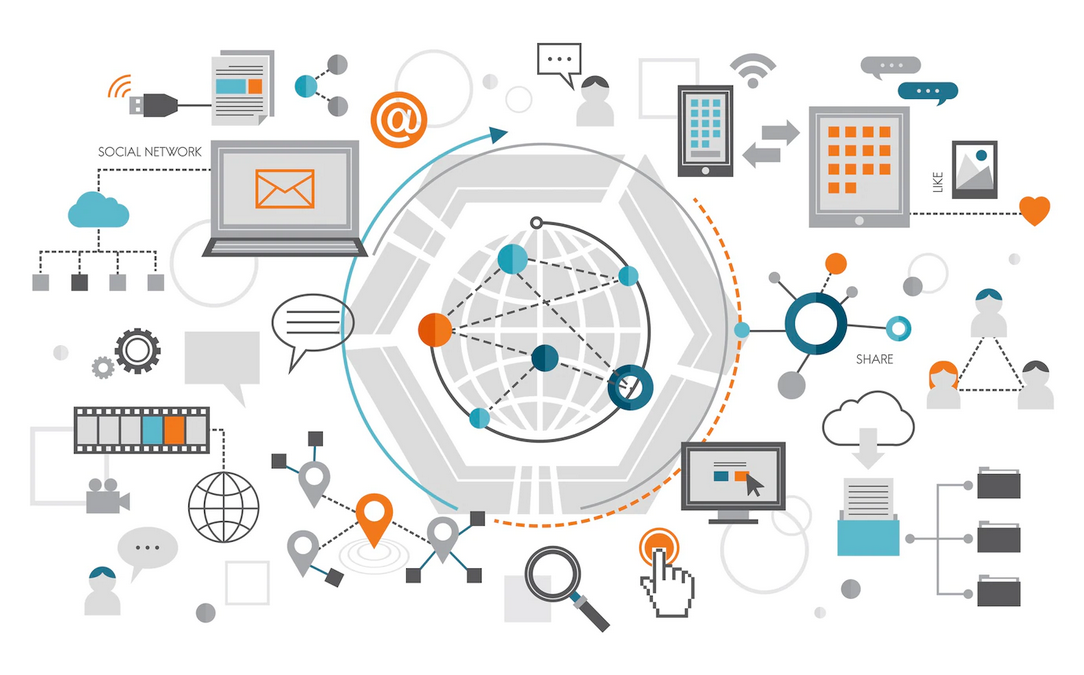 How much personal information do you reveal on LinkedIn?
If you're careful about how much personal info you reveal, you can use LinkedIn. It can't verify the identities and qualifications of its users, so always research new users you come into contact with, and never give out your financial information. Users should be aware of the potential for fraud and misrepresentation profiles and company pages. Some users try to run financial scam to prey on the desperation of those looking for work.
How to Use LinkedIn for Business
Career and business professionals can use LinkedIn to network, get resources and support, and build relationships. It's ideal for home-based business owners, as it can help them build their business and career, as well as stay connected to the outside world. You can start working like the "Six Degrees of Separation" concept by connecting with people you know and building a larger network for the purpose of gaining resources, finding work or clients, and building alliances and partnerships.
It's ideal for building connections for work, customers, or partners, and for keeping job prospects open. Learning how to use LinkedIn is not as difficult as learning how to use any other social networking site. Start by creating a profile on the professional networking site.
Networking on LinkedIn is different. You won't find members posting pictures of their food. Everything on the site is geared toward careers and business.
You will want to be professional as you build your profile and seek out connections. The basics of your resume, a summary of yourself, links to your website or blog, your previous employers, published books, and notable projects are some of the items you can add to a profile. People are reluctant to connect with someone without a photo, so make sure to add a professional picture.
Your profile on LinkedIn is a marketing tool because it is similar to a resume or business card. Potential partners can recognize the advantage of working with you if you write a benefits-oriented profile. You can use the professional networking site to start and grow a home business.
LinkedIn: A Social Media Platform for Professionals
Professional networking, job hunting, connecting with friends and colleagues are some of the things that are done on LinkedIn. Companies use both LinkedIn and other methods to find employees. If you want to build your professional reputation, you need to start using LinkedIn.
The business community uses the social media platform, LinkedIn. It allows users to connect with other professionals in the same industry. Users can look for jobs, tackle business ideas, and grow their business connections.
Professionals use the platform to network. Imagine you went to a Chamber of Commerce meeting. Would you use a megaphone to announce the services your company offers to the crowd?
You wouldn't be right? You would first get to know the people around you, ask what they do, and then start to introduce yourself. Promoting on LinkedIn is not easy at a Chamber of Commerce meeting.
How to Optimize Your LinkedIn Algorithm
You need to know how the LinkedIn algorithm works to maximize your exposure on the professional networking site. People have very short attention spans on social media, so it's easier for them to digest something than a video. Keep it brief and get to the point right away.
LinkedIn: A cousin of Facebook
It is respectful and formal to refer to it as a cousin of Facebook. As social media platforms are all about visual content, it's no wonder that LinkedIn is all about connections. You can use a company page on LinkedIn to connect with your customers.
The audience testing process is the second part. The robots will send your post to your audience to see how popular it is. They show it to a small group.
There is a bigger deal about the use of the words "happets" on LinkedIn. The more you use a hashtags, the better it is for the post to be highlighted. A great way to increase your reach is by using shirtags.
You can pin your favorite hashtags on LinkedIn. You can use the hashtags related to your industry to see the latest updates on your feed. The content you post on LinkedIn should be of the highest quality.
It can make people laugh. Posts with career tips and industry info are a must. It should be short and include a link.
LinkedIn: A Professional Networking Site
notifications are simple notifications that confirm you have a particular skill. They don't have the impact of custom-written recommendations, but if a connection supports your leadership skills, it can help you stand out from the crowd. You can either use the search bar at the top of your profile page to find groups that are interesting to join or you can find new groups by joining the ones you already have.
Once you're a group member, you can join group conversations, ask questions, and send messages to other members. There is a warning against self-promotion in groups. Showing your expertise is good, but not showing your company's products is not.
If you break the rules of the group, you can be removed. Adding a word to your posts can help you get more people to read them. To find out how many people follow a particular topic, you can type a # into the search bar.
According to the figures from LinkedIn, 20,000 businesses in the US are using the site to recruit new staff. The service allows you to find people who have the skills and experience you need on your team. Depending on your industry and position, it can replace traditional recruitment advertising.
You can use the professional networking site to find jobs. Many people use it as a research tool, and as well as browsing the job advertisements. You could have two job offers on the table.
How to Increase Engagement on LinkedIn
One of the best ways to increase engagement on your posts is to increase the number of people who see them. There are several ways to get more attention the professional networking site. Tag companies and members with relevant words and phrases.
What is a Headline?
Your headline is a search engine's main page, and whatever you put in it will cause you to show up in searches. Your headline is free for your brand. A job search is not about you. The cheatsheet will give you more help with the settings you need to use to avoid being rejected from the resume pile.
Groups using cryptocurrencies as payment method
A group can use a digital currency called a cryptocurrencies to exchange funds. The creation and transfer of cryptocurrencies can be controlled with the use of cryptography. It is becoming more popular to use cryptocurrencies as a payment method.
While the most well-known cryptocurrencies, like Bitcoin, are gaining popularity, other cryptocurrencies like Litecoin are increasing in value. The first person to solve the problem adds the block of transactions to the ledger. Blocks, transactions, and public cripts all work together to stop individuals from adding or changing blocks.
Customer Relationship Management System
A program that helps organize the process of communication with clients is called aCRM system. It is its main goal to make work easier, faster and more convenient. Depending on the tasks, it can be installed on a computer or a cloud service.
A lot of modernCRM systems have a phone version. Every detail must be controlled when a business is based on customer service. Adhere to a customer base, keep records of applications, keep a communication history, monitor the progress of sales, fix the schedule of meetings and calls, assign tasks.
Mass mailings are used in business. Monitoring the work of employees, ensuring communication between departments and conducting analytic work are some of the things that companies need to do. What does a system do?
It performs all of the above functions by combining services. All work is done in one program, employees no longer need to switch between tabs and windows. The ability of aCRM system to adapt to business tasks makes it versatile for different industries and companies.
Do not believe the idea that a program like aCRM is only for large businesses. In small companies, where employees often combine several positions, the assistant will be an indispensable one. How can a small business use a system?
InMail Message Type and the Open Rate
Depending on the type of InMail and the purpose of the message, open rates and clicks can be high. Some people see an open rate of 85% or higher.
Using TLS for Secure Communications
Without the use of the Transport Layer Security, sensitive information such as logins, credit card details and personal details can be easily accessed by others. By enabling client and server applications to support the cipher, it ensures that data is not seen by third parties.
Minoxidil: a fast and effective antidepressant
Minoxidil can take a long time to show results. Within 3-6 months, visible results can be seen with regular use. There is little evidence to show that blocking the DHT helps in hair regrowth, although a variety of other DHT blocking shampoos do help in controlling hair loss.
To complement a DHT shampoo, you must use a product that promotes hair regrowth. The solution is generally well-tolerated. There are only adverse events.
Systemic side effects are rare since minoxidil is absorbed after application. The best solution is an alcohol-free minoxidil solution. Minoxidil is safe to use.
Minoxidil is a medication approved by the US FDA for hair loss in men and women. The drug is sold in two different forms. Before applying the solution, consult an expert.
Source and more reading about what is linkedin and how does it work: